"Show us your Farm" and be in to win!  You have until 30 September 2020.  There are two prize packs up for grabs, one to suit Dairy and one for Sheep and Beef.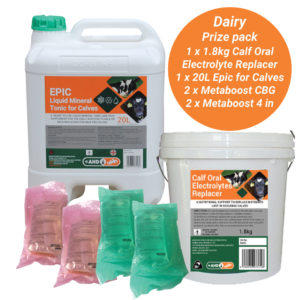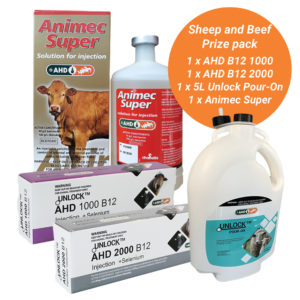 Dairy Prize Pack
1 x 1.8kg Calf Oral Electrolyte Replacer
1 x 20L Epic for Calves
2 x Metaboost CBG pillows
2 x Metaboost 4 in 1 pillows
Sheep and Beef Prize Pack
1 x AHD Unlock B12 1000 + Selenium
1 x AHD Unlock B12 2000 + Selenium
1 x 5L Unlock pour-on
1 x Animec Super
If your image is selected a hi-res version will need to be sent via email to pauline@ahdltd.co.nz. We will choose a selection of images and draw a winner from those. Winners will be notified via facebook and email.